December Update: Join Our Board, Sausage Fest Alert, and more.
November was a busy month for us at the Twin Cities Media Alliance and Twin Cities Daily Planet. We had the most successful Fall Media Forum that we have had in years – you can read about it in the reports from program manager Bruce Johansen and community engagement editor Lolla Mohammed Nur, below. And as Daily Planet editor Mary Turck reports, a big and diverse new group of emerging writers has started contributing to the Daily Planet. Watch for their bylines in the Daily Planet in the weeks to come.
We also had a very successful Give to the Max day – $4523 in contributions from 68 donors – a 33% increase over last year. Thanks to everyone who made a donation. And if you haven't donated yet, – or even if you have – please consider a tax-deductible end-of-the-year contribution to the Twin Cities Media Alliance.  
Join our board: Another way you can support the work of the Twin Cities Media Alliance is to join ourboard of directors, or serve on a committee. The board ordinarily meets six times a year, though additional meetings are occasionally scheduled as necessary. To learn more, send an email to TCMA board chair Daniel Getahun – dgetahun@umn.edu, and tell us a little about your interests and experience.
Sausage Fest! Mark your calendars! The 2014 TC Daily Planet Sausage Fest is scheduled forWednesday, February 5 at the Summit Brewing Company in St. Paul. Tickets will go on sale soon. This event sells out quickly, and we'll give priority to Daily Planet members. (Any donation of $10 or more qualifies you as a member.) If you want to be notified when tickets go on sale, send me a note atjeremy@tcmediaalliance.org, with Sausage Fest in the subject line.
Scroll down to read our staff reports, and a list of upcoming classes.
And please remember: your support of the Twin Cities Media Alliance makes all of this work possible.  To donate, visit our secure GiveMN online donation page, or send a check to TCMA, 2600 E. Franklin #2, Minneapolis MN 55406.
Thanks,
Jeremy Iggers, executive director
Staff reports: 
Editor Mary Turck reports:
Several new writers are participating in our emerging writers Newsroom Cafés, workshopping and reporting on (mostly) arts stories. Welcome to Huda Bashir, Mary Delorie, Sheronda Orridge, Ben Markhart,  Farhiyo Abdulkarim, and Jordan Wirth. We also had a well-attended Newsroom Café at the Avenue Eatery in early December, talking about neighborhood stories and a variety of ways to tell your stories. If you'd like to write for the Daily Planet, check out the schedule of Newsroom Cafés and join the crew — or invite us to come to your group to talk about how you can get stories about what's happening in your neighborhood or group published in the Daily Planet.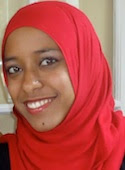 Community Engagement Editor Lolla Mohammed Nur reports:
November marked a hugely successful annual Fall Media Forum. The jampacked day began with a keynote and morning panel on how various media personalities are using media strategies to engage diverse communities. The speakers included Alberto Monserrate (Latino Communications Network), Tom Gitaa (Mshale), David Kang of Hana Media & Development, Julia Opoti of AM 950and Alfred Walking Bull (The Circle). An afternoon panel on issues of access and representation for people of color in media featured poet & graphic design artist Chaun Webster, media justice organizer Danielle Mkali, undocumented immigrant advocate Emilia Gonzalez, and journalist Julia Nekessa Opoti. November also marked a major success in our under-the-radar arts coverge. Mary Turck (our editor) and I have been working very closely with a new group of emerging arts writers, who are covering under-the-radar arts issues ranging from the Late Night Series, to open mics in St. Paul, and photography exhibits in North Minneapolis. November has been a great month!
Program manager for Training and Engagement Bruce Johansen reports: 
Featuring a keynote and performance by hip-hop/slam poet activist, blogger, and educator Kyle "Guante" Tran Myhre, a full day of thought-provoking presentations and breakout sessions, and drawing a crowd of over 100, November's highlight was our Annual Fall Media Forum. Here's some of what participants said: "There was not that feeling of 'lots of people are missing' that I get at other events and meetings." "Wonderful. It was inspiring to be around so many people doing such good work in the Twin Cities." "I'm excited to attend more!" "Keep them coming." The Fall Forum wasn't the only highlight though. Others included: Grant Writing Basics, our best-attended workshop of the year; a superb Telling Your Story to Make a Difference workshop, facilitated by John Capecci, for Juxtaposition Arts, through a Bush Foundation grant; the wrap-up event of our CURA (Center for Urban and Regional Affairs) Seward community conversations project; a meeting of all of the talented instructors who teach social media classes for us at area libraries through an arrangement with MELSA, the Metropolitan Library Services Agency. December's off to a terrific start, with a Newsroom Cafe about North Minneapolis news coverage–it generated lots of great ideas– and a new workshop, Writing Your Story: The Courage to Tell the Truth, offered by Wendy Brown-Baez. Still to come, our monthly Social Media Clinic with Marcos Lopez-Carlson on Dec. 19. Gather up your questions and register now.
Classes: 
New writers – Newsroom Cafe | Tues., 12/10/2013 and Tues. 12/17/2013
2600 Franklin Avenue E. #2 (enter from back of Wells Fargo Bank building.)
Minneapolis, MN
Interested in reporting for the Daily Planet? Have story ideas you'd like to share? Join the Daily Planet and some of our newest writers to workshop stories-in-progress and share reporting experiences and questions. Mary Turck and Lolla Mohammed Nur will convene this Newsroom Café at the Daily Planet office, 2600 E. Franklin in Minneapolis.
Take Great Photos with Point-and-Shoot & Smartphone Cameras | Wed, 12/11/2013 – 6:00pm – 8:00pm
Oakdale Branch Library, 1010 Heron Ave N., Oakdale, MN
Looking to improve your smartphone photography skills? Still having trouble with that point-and-shoot you bought a while ago? Come learn from freelance photographer Tom Baker who will shed some light on simple techniques to improve your photographic abilities. Composition, basic lighting skills, choosing a subject, and more will be covered in this two-hour class.
Instructor Tom Baker is a regular photography instructor for the Twin Cities Media Alliance, Minneapolis Photo Center and Twin Cities Photography Group. Tom brings ten years of professional experience to his classes. He is a freelance photographer for Minnesota Public Radio and the Twin Cities Daily Planet, and owner of Manitou Photos. Tom is passionate about sharing his knowledge with students of all skill levels, anyone who wants to improve their abilities and learn new techniques and concepts.
Thanks to our partnership with the Metropolitan Library Service Agency (MELSA), this class is offered free of charge.
December Social Media Clinic | Thu, 12/19/2013 – 4:00pm – 6:00pm
2600 Franklin Avenue E., Minneapolis, MN
Facebook, Twitter, Tumblr, LinkedIn, Pinterest—wherever you are online, if you're a little confused, you're not alone! Come to our monthly social media clinics at the Daily Planet office and get a hand from Marcos Lopez-Carlson—in addition to connecting with other community members and sharing your own best practices. Our social media clinics are meant to help you successfully navigate your way through the online forest of information, and to reach the communities you want to reach for your nonprofit, small business, or personal interests.
WHO: Marcos Lopez-Carlson and up to ten registered participants.
WHY: As part of our nonprofit mission to help members of Twin Cities communities connect with one another and with our larger global communities using the power of new media.
HOW: We ask participants to pre-register so as to guarantee that space will be available and to pay the participation fee of $10 for each workshop. Participation is free for all Daily Planet advertisers (click here for more information about how to advertise with the Daily Planet), and scholarships are available upon request. Bring your laptop—wi-fi is available. If you want to participate but don't have a laptop, inquire with us; we may be able to provide you with a computer for the session.
https://www.thedatabank.com/dpg/262/mtglistproc.asp?formid=TCM-Event&caleventid=...Make the Most of Google Docs at Dayton's Bluff Library | Thu, 01/09/2014 – 1:00pm – 3:00pm
745 E 7th St., Saint Paul, MN
 You know that Google makes high-quality software from Internet search to e-mail to maps, but what about documents? Come and learn about Google Docs: Google's version of documents, spreadsheets, forms, presentations, and drawings—all part of the Google Docs suite. Learn how to create, manipulate, manage, and collaborate with Google Docs. Google Docs comes automatically packaged with Gmail and Google Apps accounts, so this class applies to anyone with a Google account!
This class will be taught by Brian Roemen. Thanks to our partnership with the Metropolitan Library Service Agency (MELSA), this class is offered free of charge, but pre-registration is required as space is limited. Please call the library at 
651-793-1699
 to register.
Google Tools at Dayton's Bluff Library | Sat, 01/11/2014 – 1:00pm – 3:00pm
745 E 7th St
Saint Paul, MN
Learn about products and services (often free) Google has developed to aid in collaboration, accessibility and business marketing. Now there's Gmail, Gchat, Google Drive, Google+, Google Calendar, Google Maps, and much, much, more. A Google account gives you access to a world of powerful free tools. Learn the basics about how to make the best use of Google's tools to achieve your personal and professional goals. Bring your tablet or laptop if you have one.
Presented by Twin Cities Media Alliance and funded by MELSA.
This class will be taught by Brian Roemen. Thanks to our partnership with the Metropolitan Library Service Agency (MELSA), this class is offered free of charge, but pre-registration is required as space is limited. Please call the library at 
651-793-1699
 to register.